506 W. 19th Street, Ste.208, Houston, Texas 77008 713-695-1684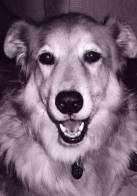 OUR SERVICES!
Big Dog and Miss Kitti's Pet Sitting Services can provide your pets with the loving and tender care they require in the professional
and conscientious manner you desire, while also adding security to your home.
See to all feedings and water refreshments.

You provide the food, but we will see that your pet is fed and watered regularly. Although we will not handle live food feedings, we will feed reptiles on a "frozen" diet. We can accommodate pets with special diet requirements as well. KELSEY

Provide exercise and/or walking activities.We will gladly take your pet out for walks on a leash and allow your pet to continue with their normal routine. Exercise is very important to the health of your pet. We understand every pet owner has their own preferred form of pet activities. We will happily continue those activities in your absence.

Provide playtime. Our sitters will play with your pet and their favorite toys, if this is in their normal routine. This continued practice, in your absence, allows your pet to remain happy and reduces the stress of being away from you.

Provide companionship and loving attention.Our sitters will show all the love and friendship possible. Each sitter is an animal lover and understands that pets require love, attention and affection to remain happy and healthy.

See to clean up of any "accidents".Our sitters will see that any "accidents" your pet may have are cleaned up and disposed of in the manner you desire. Cleaning products should be stored where our sitters can locate them quickly. This reduces the risk of staining and odor in your floors and provides your pet a continuously clean environment.

Clean cages and replace bedding.Our sitters will see that birds, reptiles and rodents' cages are regularly cleaned and replace bedding and/or newspapers. This provides your pet with a healthy living environment, aiding to keep your caged pet healthy.

Administer medications, when required.We understand that animals have health issues and requirements, as we do. Should your pet require regular medications, we will see that these are administered as directed by you. By providing us with the medication names and dosages, we can see that your pet gets the medicines it needs to stay healthy.

Provide care for terminally ill pets.Keeping a terminally ill pet comfortable and happy is heart breaking and hard enough without the added stress of having to leave them. Therefore, we are happy to say that we have experience in working with terminally ill pets and can see to their comfort, support and love in your absence.

Provide rehab care for injured pets.While you are away, you can rest in the knowledge that your pet's rehabilitation routine to recover from any injury or surgery will continue. We will, following your rehab program, see that your pet continues to recuperate in your absence.

Seek medical attention in the event of an emergency.In the event your pet becomes ill or suffers an injury while you are away, we will be there to see that it received the medical attention it may need. We will transport it to the veterinarian, return your pet home, and see that any new medications, therapy and rest they need to recuperate are taken care of. We, after seeing to their comfort, we will contact you to inform you of your pet's health issue and what has been, and is being, done to see to their care and comfort.

Regularly bring in mail and newspapers.Allowing us to serve your pet sitting needs, means you will no longer have to rely on friends, neighbors or family members to pick up your mail or newspapers while you are away, nor will you have to stop and restart services. Our sitters will pick up any mail and newspapers daily and deposit them in a designated location in your home. By keeping these collected on a regular basis, your home will continue to appear occupied.

Take out and return trash receptacles, as needed.Our sitters will see that your trash is set out, if needed, and return them once emptied. This will allow your refuse to be emptied on a regular basis, removing any "accident" materials and soiled cage bedding. Additionally, this will provide your home with a "someone is at home" look.

Turn on or change lighting, as requested.As an added measure of comfort, if your pet is use to having lights on, we will be happy to see the lights are turned on for them or changed on a regular basis, as directed by you. This is also another deterrent and makes your home appear lived in.

Provide overnight sitting services, if requested.We understand that many pets do not like to be alone, or do not do well, when left alone at night. In this, we are happy to offer overnight pet sitting. Your specified sitter will stay throughout the night with your pet to make them comfortable. This can, in some instances, reduce friction with neighbors who may become irritated with a dog that barks continually when left alone at night.

Provide hotel/motel/campground sits for local guests.Visitors to the Houston area can feel comfortable about touring our city or attending business meetings, conferences and events if they have brought along their pet. We can provide services while you are out of the room or away from camp, allowing your pet to take care of needed relief trips. We can also provide many of the services mentioned above, if you so desire. Traveling can be stressful on animals. Now, you can reduce the stress of your absence while they are in a strange environment and you are busy attending to business matters or enjoying leisure activities.

Provide Certified Pet First Aid and CPR, if the need arises.Big Dog & Miss Kitti's Pet Sitting Services can provide your pet with Certified Emergency Pet First Aid and/or CPR should the need arise. By being certified, you can rest assured that we know what to do to handle your pet's emergency immediately.

Call Big Dog & Miss Kitti's Pet Sitting Services at (713) 695-1684 today!
If you are experiencing problems with this website, please contact our Webmaster