506 W. 19th Street, Ste.208, Houston, Texas 77008 713-695-1684






MISSION STATEMENT
It is not only the goal, but also the requirement at Big Dog & Miss Kitti's Pet Sitting Services to provide quality, loving and conscientious pet care, but to also ensure the security of our clients' homes and personal confidentiality. Our quality of service standards are not simply words, they are our way of doing business and will never waiver.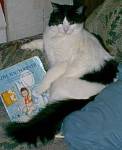 MURDOCK
QUALITY OF SERVICE STANDARDS:
Our Professional Pet Sitters must:
be both bonded and insured.

provide references with the knowledge that all listed references will be checked and will agree to a complete criminal background check and drug screening.

be experienced in providing loving and conscientious care for pets and always be aware of the need for safety and well being of both the pets and the clients' homes.

always provide, in writing, descriptions of services, contract requirements and agreements, and fees charged.

visit the clients' homes, prior to the first day of services, to acquaint themselves with the pets, client, their home, and to obtain special and/or detailed information regarding services to be rendered.

always show a positive attitude and be completely comfortable and confident in dealing with animals of any type. They are also to always remain courteous, interested and well informed of the needs of each client. They must show a complete desire to learn as much about the animals that are to be in their care, as well as, the residential security requirements of each client.

keep all information regarding our clients, their homes and pets completely confidential. information is to only be shared with the owner and other required staff members of Big Dog & Miss Kitti's Pet Sitting Services.

conduct business in a manner that reflects complete honesty and integrity. They are required to follow all federal, state and local laws, especially those pertaining to animal care and the operation of business.

have a veterinarian available, on call, for any emergency services that may arise.

ensure a contingency plan for pet care is in place and up to date in the event of inclement weather or personal illness.

complete initial and all on going training sessions.

ensure the client has returned home and that the client has resumed care of their pets. If this confirmation cannot be made, the sitter will continue to do provide services until a confirmation can be made.

never make unflattering remarks about other pet sitting industry professionals.

provide client with a service rating form to be completed after each service period.

reflect complete professionalism when dealing with clients, pets, client's neighbors, staff and other industry colleagues, to present the sitter and pet sitting industry in a positive and favorable light.

keep regular office hours and strive to completely answer any and all client questions. Additionally, sitter will strive to professionally listen to and rectify any client complaints to the satisfaction of both the client and pet sitting service.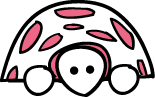 Call Big Dog & Miss Kitti's Pet Sitting Services at (713) 695-1684 today!
If you are experiencing any problems with this website, please contact our Webmaster